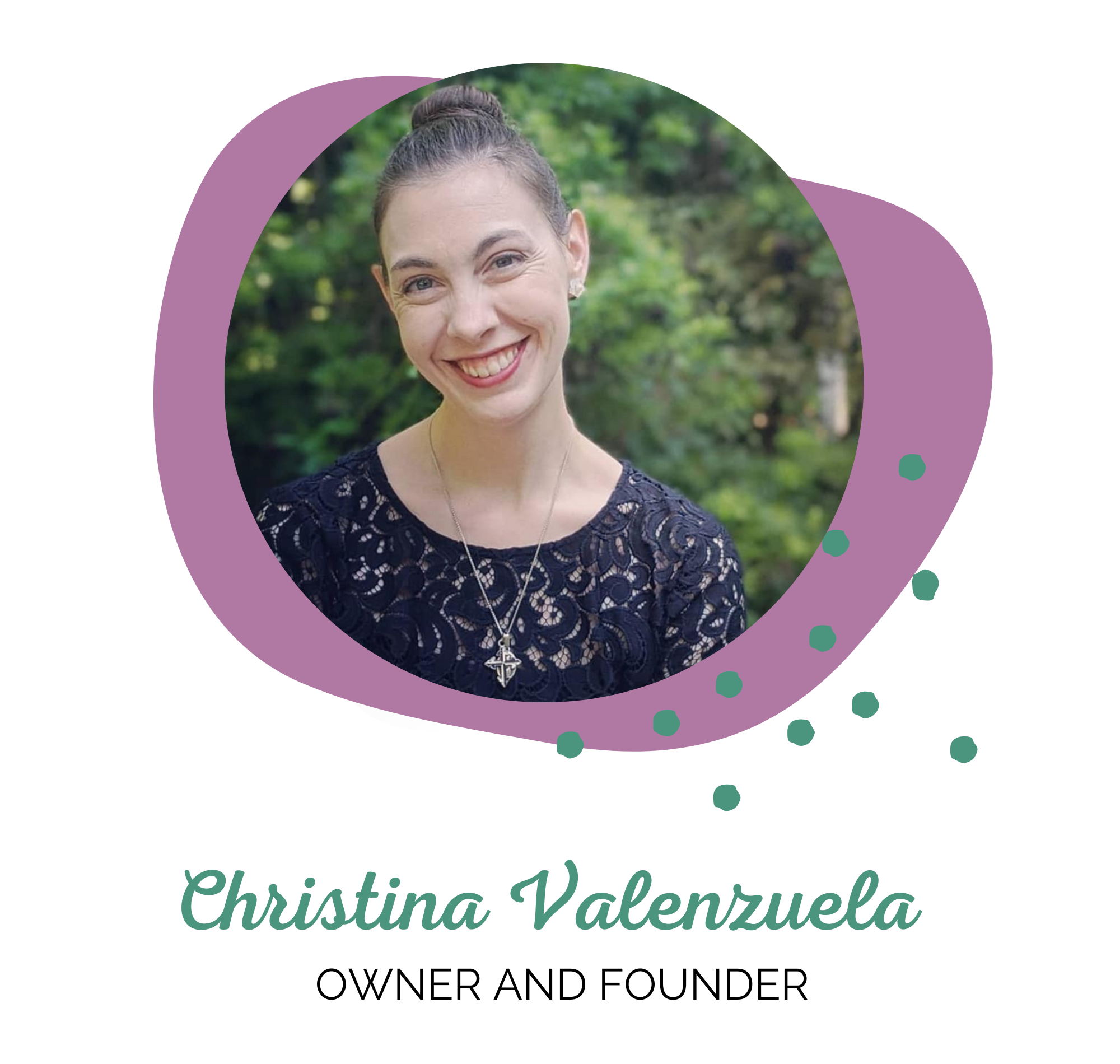 CHRISTINA VALENZUELA
Owner & Founder
Sometimes, you just can't escape the influence of your family. 

My mom was a teacher. Her mom was a teacher. Her mom was... guess what? A teacher. I swore I'd never be a teacher. ... You can try to rename it in whatever clever way you want, but "NFP instructor," "cycle educator," "workshop presenter," and "public speaker" are all just really fancy ways of saying that I. AM. A. TEACHER. But how did I get here?

When I started college, I was really convinced that I wanted to be a Biology Pre-Med major. An awakening and deepening of my Catholic Faith led me instead to Philosophy + Theology, where I wrote a senior thesis on The Theology of the Body as a Call to Service. I finished school and took a job as an intern in Campus Ministry. Not long after, I met my future husband. We were married and set off to grad-school together in Boston, where I earned a Masters in Theological Studies and began my life's work as a mother, picking up odd parish and campus ministry jobs as I went.

With promptings from my amazing husband, I recognized a call to deepen my vocation as a Lay Dominican. In this, I found a "name" for my love of study and preaching, and I saw how being a mother and wife were an integral part of my apostolate as a lay woman. I also saw how my illustrious high school achievement of State Speech Champion could be used in speaking for parishes and campus ministry groups. 

The last piece of the puzzle came together after I was thrown out of a doctor's office when I asked about resources for navigating Natural Family Planning postpartum. I was more than a little miffed when the nurse said, "Don't come see me in three months when you're pregnant-- I won't take you as a patient." My parish didn't know of anyone and I didn't yet have friends who could help me, either. I felt so alone. Eventually, I found a very supportive instructor and vowed to learn how to teach NFP so that I could help offer these resources to women and couples like myself. Which I did, and have done since 2013. 

I truly believe that Pearl and Thistle is the culmination and integration of many aspects of my life up to this point. It is my response to a culture which has little to offer in the way of upholding marriage, family, and the dignity of our bodies. I am excited to offer these resources as a way to support and encourage women, men, and families embrace and live out the teachings of our Church. Even if it means that I end up doing a lot of teaching along the way. ​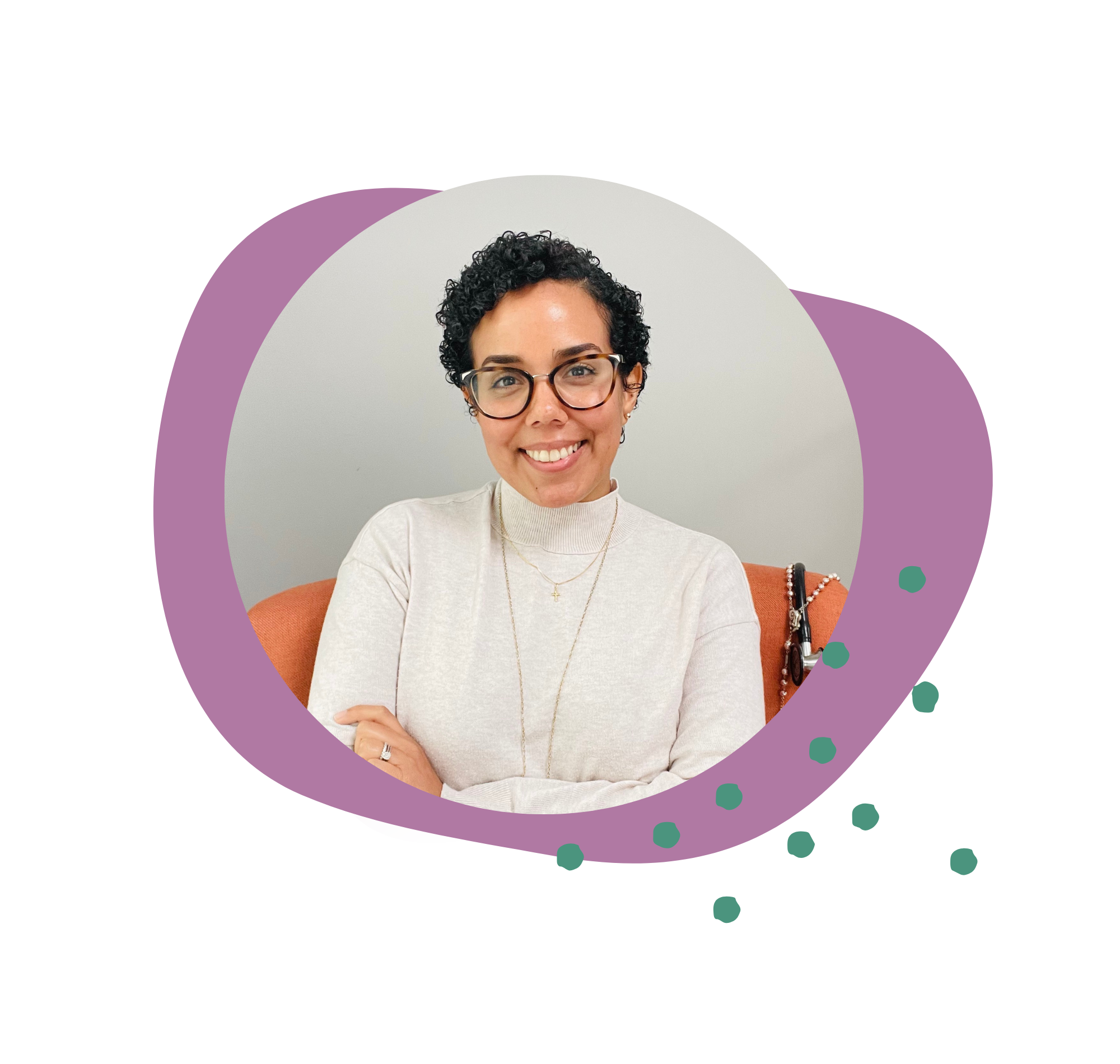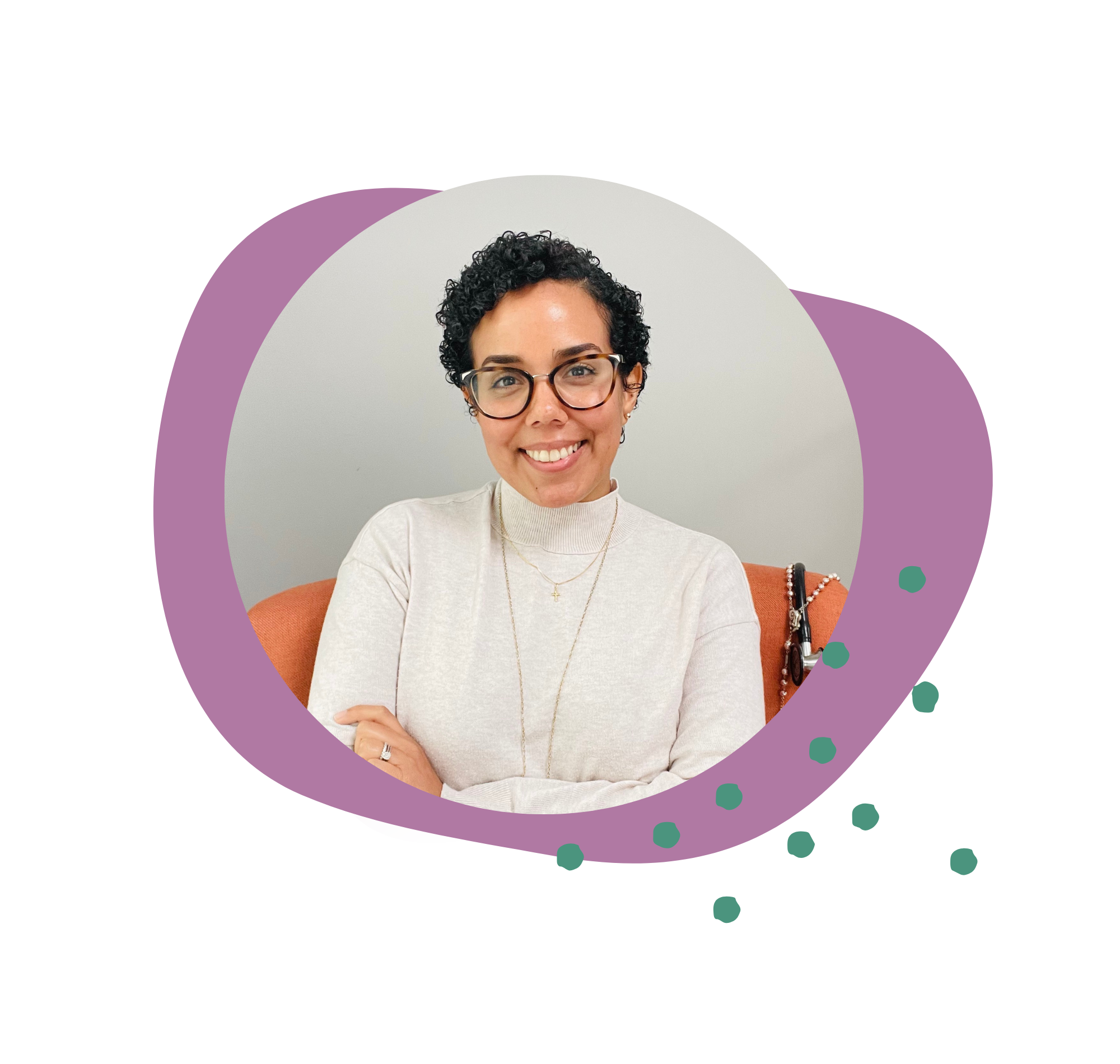 DRA. ROSS ANGELI BONES-CASTRO, FCPI, MD/MBA
Spanish Resources Consultant
Ross Angeli is the founder of Fertilidad Natural Planificada, where she offers NFP education, translation services, and method consultations for spanish-speakers. She and Christina teamed up in 2022 to bring more Spanish content to the Pearl & Thistle resource kits. She believes that everyone should have access to safe, effective, and ethical methods of family planning and encourages women to learn about and respect their cycles as integral components of their overall health. 
WHY PEARL & THISTLE?

In medieval imagery, the pearl is a symbol for Mary because it stands for purity and virginity. Likewise, the thistle represented Mary because of its white milky sap, which recalled the milk that nourished the infant Christ. These two seemingly opposite images - a smooth cultured pearl next to the wild abrasive thistle - remind me that Mary's fiat was a wild act of abandonment to God's will, born from a life quietly cultivated in and gently shaped by grace. I seek her motherly intercession in all that I do. 

But perhaps even more exciting is that these two images also stand for my (many-times!) great-grandparents: Queen Margaret and King Malcolm of Scotland. Margaret, whose name means pearl, is often called the "Pearl of Scotland" because she was treasured so greatly by her people. Margaret was an English princess, born in exile in Hungary, who found herself shipwrecked on the shores of Scotland as she tried to escape her homeland with the rest of her family. Though her natural inclination was for religious life, the widowed King Malcolm of Scotland found her to be an incomparable beauty with an alluring piety and a sharp, prudent mind. His own nature was akin to the prickly national flower of his homeland: the thistle. He was rash, fiery, and inclined much more towards things of war than things of Faith, but for reasons left to our imagination he became completely devoted to her. The two were wed and together had eight children. 

Margaret is honored in the Catholic Church as a Saint - a truly holy woman who was devoted to her family, served her kingdom in wisdom and humility, and reformed both the Scottish court and Church. She was known for her great charity and hospitality, as well as her prudence and acuity in juridical matters. She carried her Gospel-Book everywhere and read it often, treasuring it so much that even her illiterate husband was known to pick it up and kiss the cover, not out of reverence for Christ, but out of reverence and respect for his wife. 

Pearl and Thistle is thus an homage to my ancestors - some smooth and cultured, others prickly and wild-- who have made me the person I am today. Because you really can't escape the influence of your family.